Estamos comprometidos con los sueños de miles de estudiantes de varias partes del mundo, los ayudamos y asesoramos para que vivan la mejor experiencia en el exterior.
Somos Happy People Happy World, un grupo empresarial conformado por: Veta Education, MMMigration & Recruitment, Veta Travel y Veta Transfer.
Con nosotros encuentras todo lo que necesitas en un sólo lugar, nos caracterizamos por un excelente trabajo en equipo, asumimos cada reto con responsabilidad y compromiso para brindarle el mejor servicio a nuestros clientes.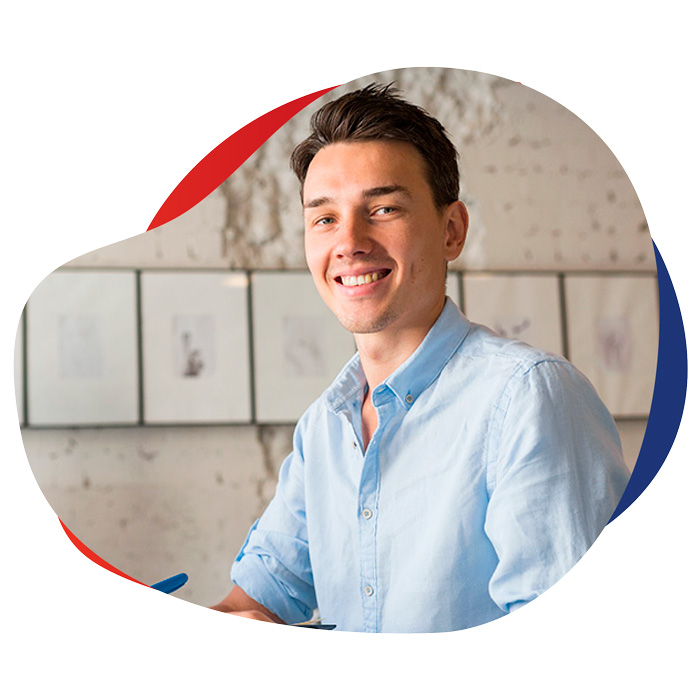 ¡Estamos expandiendo nuestra compañía y queremos seguir creciendo contigo!
Te invitamos a ser parte de este equipo, encuentra aquí nuestras vacantes disponibles en este momento:
Veta Education
Ejecutivo de Ventas
 Sydney – Brisbane
¡ÚNETE A NUESTRO EQUIPO COMERCIAL!
VETA Education & Migration está creciendo en Australia, y estamos buscando a alguien que le gustaría dar el siguiente paso en su carrera en nuestra oficina en Brisbane y Sídney.
Estamos buscando un Ejecutivo de Ventas para nuestro equipo comercial, idealmente con experiencia en venta de intangibles. Si estás en Sídney o Brisbane y te apasionan las ventas, esta es tu oportunidad. 
Debes tener excelente actitud, disposición, ganas de aprender y ayudar a los demás a cumplir sus sueños de estudiar, trabajar y vivir en el exterior. ¡Si cumples con todos los requisitos aplica ahora!
Te ofrecemos estabilidad, crecimiento profesional y financiero, y capacitación constante.
Envíanos hoy tu curriculum a hr02@australiaveta.com.au y nos pondremos pronto en contacto contigo. *Al enviar tu email, por favor especifica el país al cual estás aplicando.
Veta Travel
Guía de experiencias
Melbourne
¿Quieres ser parte de nuestro equipo de líderes de "Expertos en Experiencias"? ¿Te gusta viajar, compartir tu conocimiento, trabajar en equipo, interactuar con diferentes personas y culturas, explorar el mundo y sumar experiencias a tu vida? Este trabajo es para ti.
Requisitos principales: 
Licencia Australiana
Buen nivel de Inglés
Buen manejo de grupos
Disponibilidad en fin de semana
Envíanos hoy tu hoja de vida a sales03@vetatravel.com y pronto nos pondremos en contacto contigo.
MMMigration & Recruitment
Registered Migration Agent/Case Manager
Our client is a successful, well-established and dynamic business with offices in Sydney, Melbourne and Brisbane. They love what they do, and take pride in the way they look after their clients with care, compassion and efficiency. They are inviting an experienced Registered Migration Agent to join them in their vision to make this world a happy place, doing what they do best.
In this role, you will:
Be responsible for the lodgment of qualified cases ensuring all documents and requisites follow quality assurance and compliance checklists.
Liaise directly with clients on an ongoing basis- handling queries face to face, over the phone and/or via email to expedite the lodgment process.
Organise and carry out checklist consultation with clients face to face or on phone or Skype/Zoom – ensuring that the client is fully aware of the timelines and how their case will be handled and administered
Cross check that all relevant documentation is in accordance with the Migration Manager portal checklist and migration regulations to ensure a high level of success.
Comply with all internal processes, including ensuring cost agreements and invoices are sent and receipted; all documents are saved for easy access and compliance purposes, with the support of the administration team members.
Be a brand ambassador to the business by providing a superlative level of customer service and likewise be a great team player
Ensure quality audits are followed at each stage of the process as per company protocol
Follow up with clients via email or telephone to chase up documents and expedite process – to ensure timelines meet with company KPIs
To join them, you will:
Possess your current Registered Migration Agent's license.
Have at least 4 years' experience as a RMA including experience with TSS 482, ENS 186, Regional 494, Training visa 407 and labour and DAMA agreements as well as family and skilled migration.
Have confidence in your ability to make a change in people's lives through your strong commercial acumen and ability to manage challenges as they arise.
Have an excellent command of the English language both verbal and written
Be adaptable and flexible and able to redirect resources as required
Have the opportunity to use your well-developed client facing and relationship management and development skills from initial consultation stage.
Have a positive happy attitude and a passion for what you do
In return for your commitment, they can offer an environment that encourages continual improvement, collaboration and team work, committed to growing and expanding giving career opportunities interstate and overseas.  
They enjoy their healthy work life balance but also like to reward success with a generous team based bonus, to ensure you don't feel you are alone in this success.
If this is the home you are looking for, please send your resume to louise@enigmahr.com.au